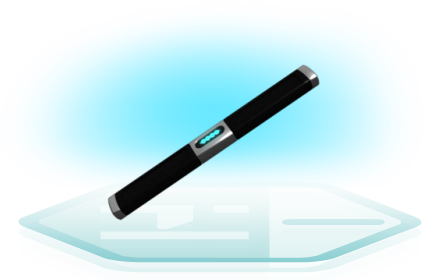 The hand-wielded tool programs in the Grid use to generate usable objects like light cycles, umbrellas, and weapons like staffs and swords.
It's a program's signature inside the Grid, how he or she is recognized, and a record of all he or she has done within the system — but it's also a potent weapon capable of derezzing another program.
These digital wonders explode, derezzing code and unlucky programs to smithereens via powerful energy bursts.
A weapon most often wielded by Clu's forces in the TRON world.
A weapon generated by a program's baton. Quorra's weapon of choice.